I have 20 + years of breeding excellence in the Yorkie  and  Chihuahua breeds- 10 years with Maltese.  
Please visit the respective pages for more pictures & information on availability
Maltese litter (I only have 1-2 litters per year)           Cinderella X Hydro Power
A litter of 3 boys that is just exceptional!  Patellas good, bites good, hearts good…they are all ready for new homes!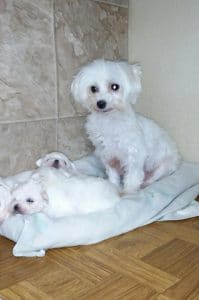 Cinderella & babies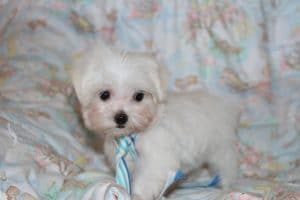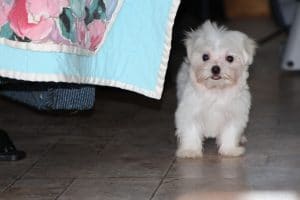 Cameron(on hold)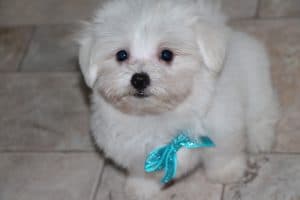 Cesar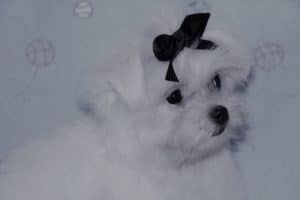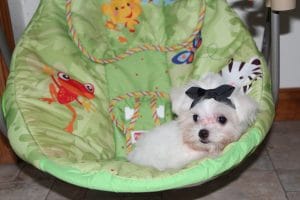 Charlie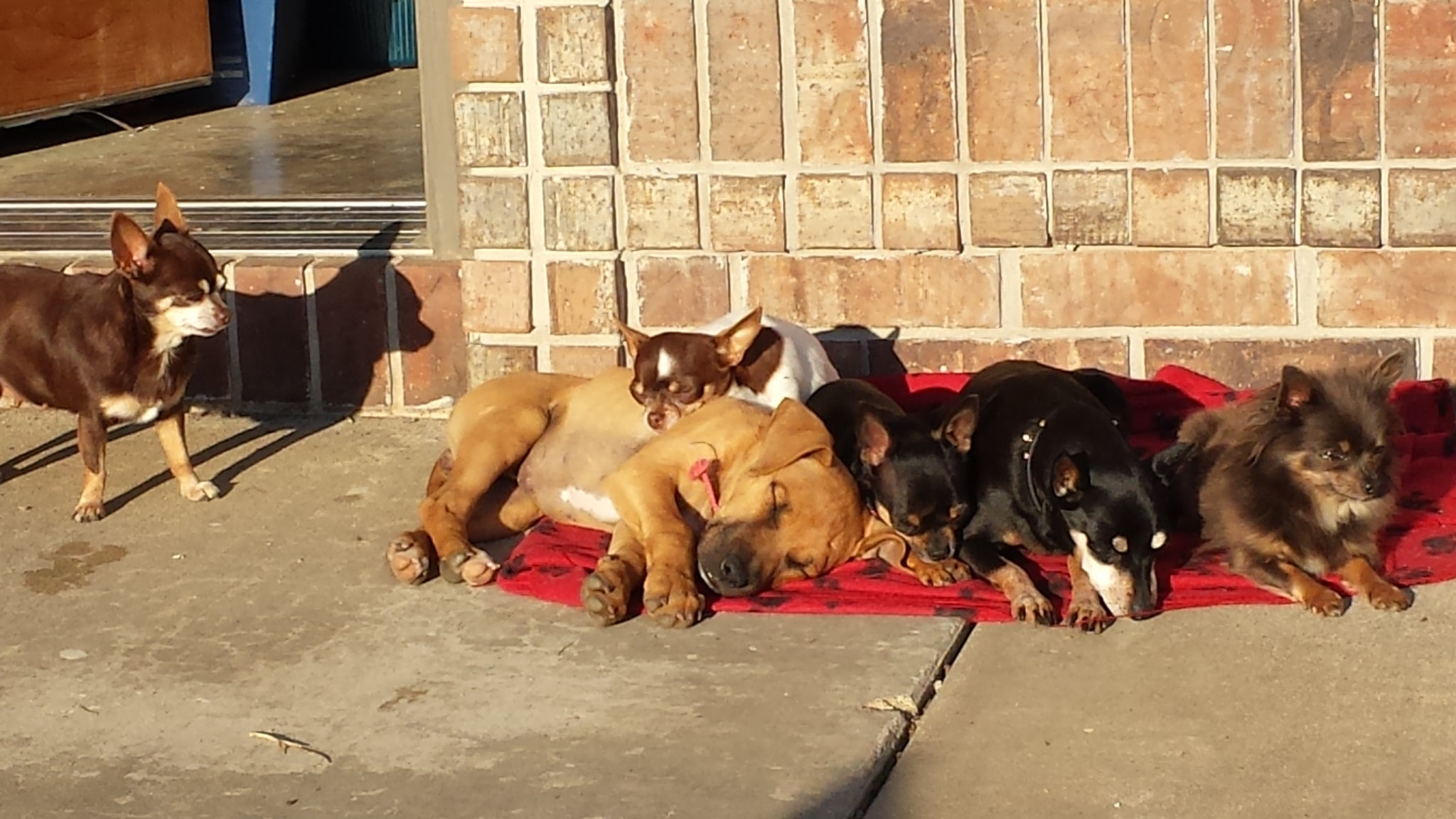 This picture represents the loving camaraderie that our dogs have.  Shown is Truffles, her daughter Viva, PJ, Mya (my 15 year old MinPin), and Avanti (Boo Boo to the grandchildren!) Viva is resting on a puppy that I rescued (whole litter was dropped off at a neighbors house…of course I didn't mingle them with my own dogs until they had been with me for a month).  The rescue boxer-mix was given to a dear friend in California, who loves her dearly!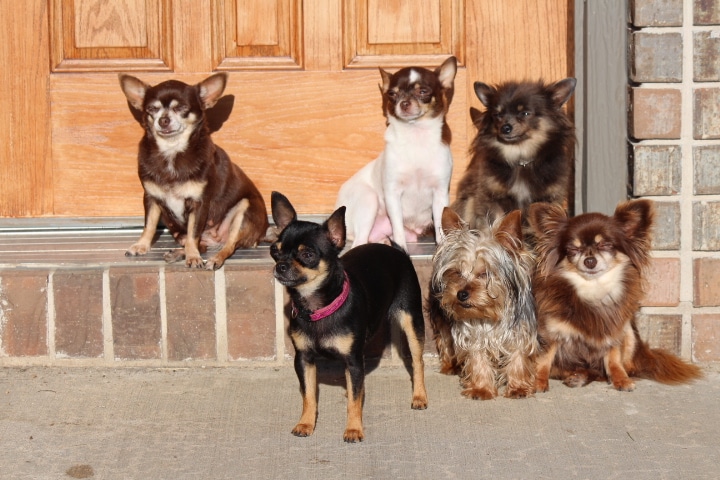 Wouldn't you LOVE to have a furbaby to share this lovely Fall weather??  Call me and I surely will have a baby to brighten your life!  I specialize in top quality Yorkshire Terriers & Chihuahuas, and Maltese.  I have many, many references and have 30+ years experience.  I am a practicing Vet Tech providing the optimum health care, feeding and supplements, grooming, and of course….the fun part for me is the playtime and socializing!  Our dogs are bred and socialized with the intentions of providing loving companions, therapy and service to those needing such canines…and are also sold to enhance breeding programs in the quest to always better the breed.