~Classy, cuddly & good-naturedChihuahuas ~
 All my Chihuahuas are registered with AKC
 Everyone loves to "dogpile"!!      
Sharlette with a pile of Chihuahuas! 
   It's true…..it's hard to have just one 🙂  
Sunbathing is a perfect time to snap a picture when everyone is still !

Marissa & Cruzin Scooter have one Girl:   Meet Misti!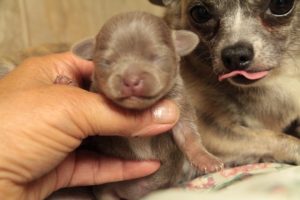 This gorgeous baby was born 7/22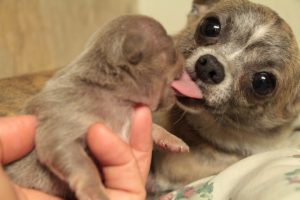 She is the rare chocolate-blue (lilac or lavender in some breeds) with fawn points. "Momma givin' kisses!"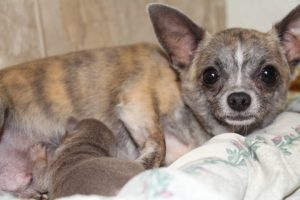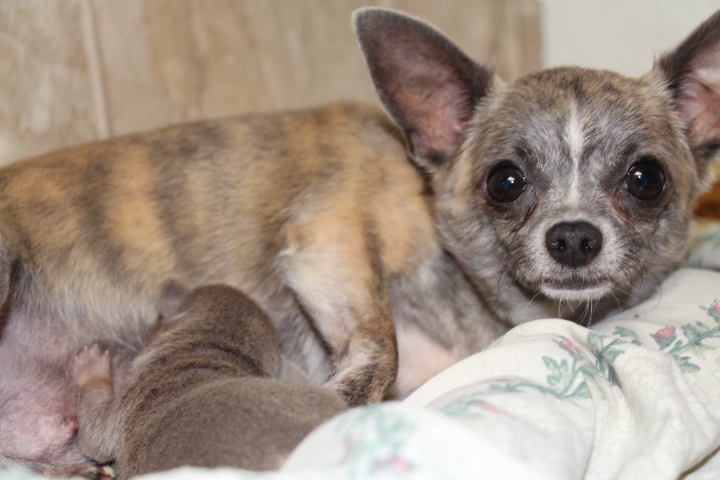 Marissa (mom) is an unusual blue-brindled fawn
Misti: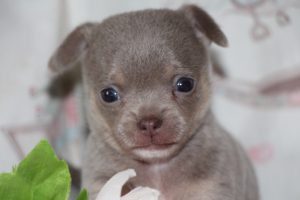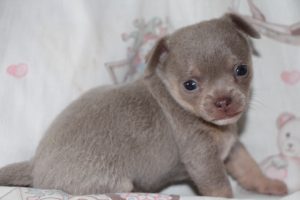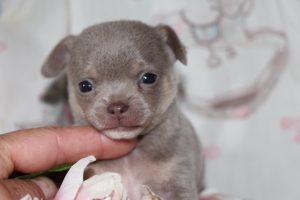 Misti is AKC, and will come microchipped- $2000
Royal T Cruzin Scooter (DAD):
 

Our tiny guy weighs just 2 3/4 lbs!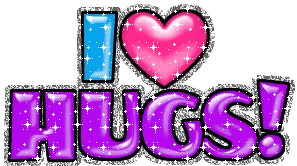 Expecting:
Trudy due late August