~Classy, cuddly & good-natured Chihuahuas ~
AKC-  all my Chihuahuas are registered with AKC
 Everyone loves to "dogpile"!!      
Sharlette with a pile of Chihuahuas! 
   It's true…..it's hard to have just one 🙂  

Sunbathing is a perfect time to snap a picture when everyone is still !
PJ & Champion  Sheppards Secret Weapon

 
2 males/2 females               BORN  May 16
PJ   and her babies (June 2017):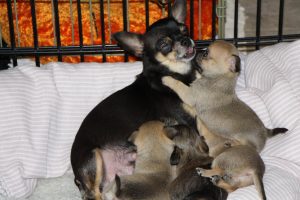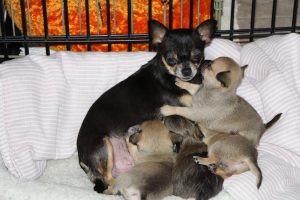 Bravo (Secret Weapon)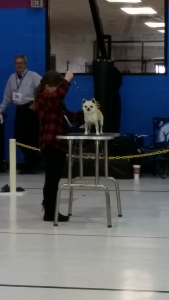 Saber: AVAILABLE
 
Senna and Cruz- 1 male puppy born 6/25          Terrific blue fawn, silver mask: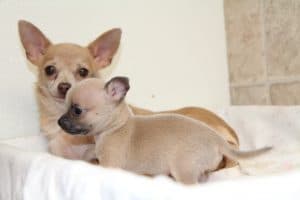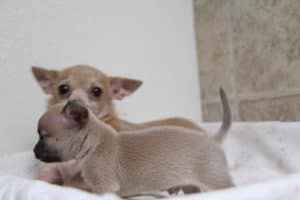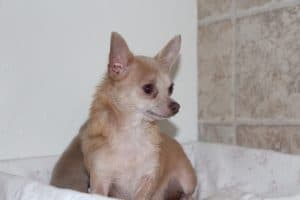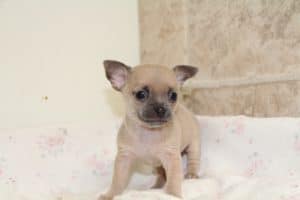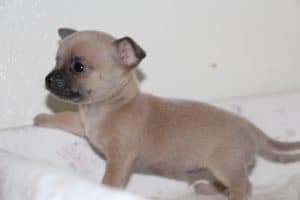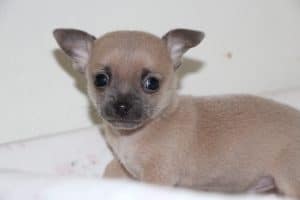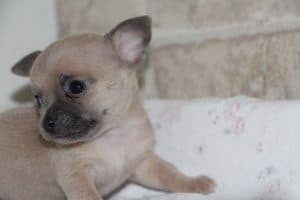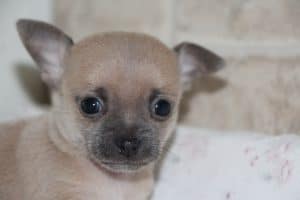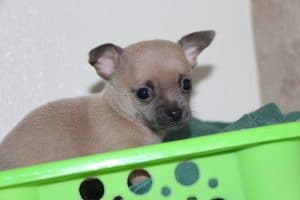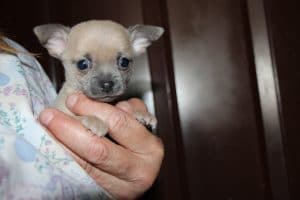 Merrit & Montezuma- 
Babies arrived Feb 6!        
(two white/cream; two blue-brindled fawn)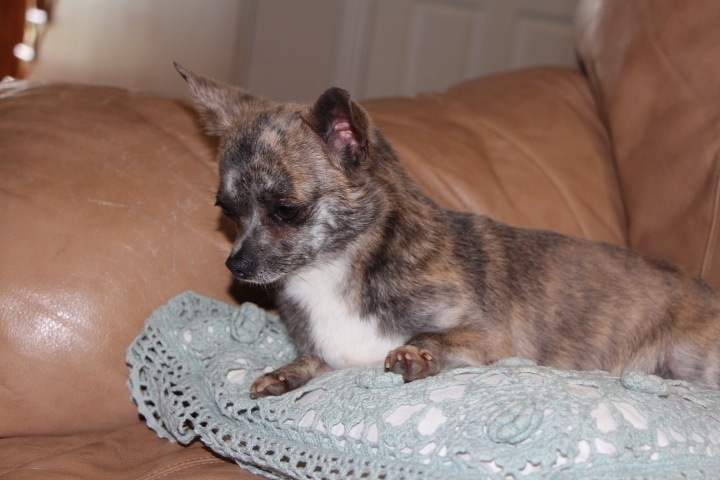 Mom, Merrit, 6 1/2 lbs (blue-brindled fawn)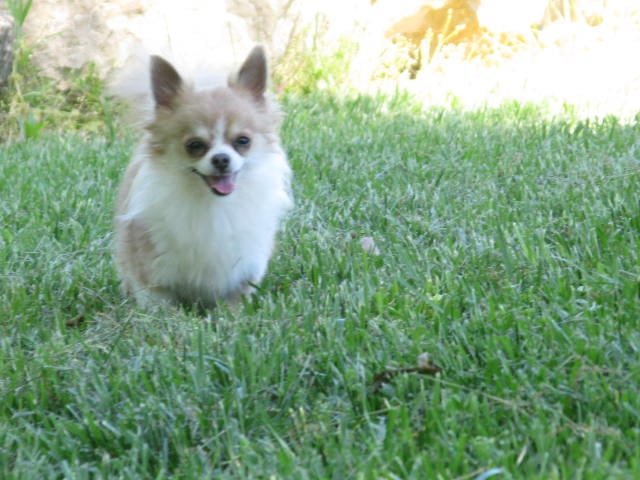 Dad, Montezuma, 3 3/4 lb (blue fawn, white markings)
This little doll is Marissa. She is a fabulous blue-brindled fawn.
  Available ♥   $700 (pet price)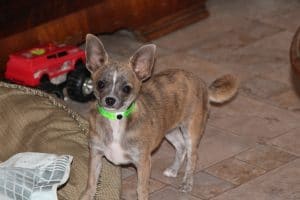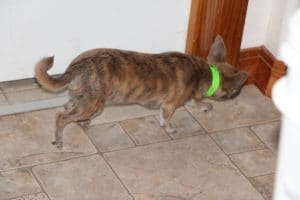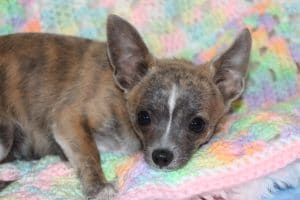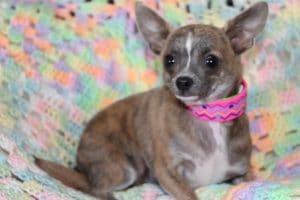 Marissa
This is the gorgeous cream long coat girl,  Miranda: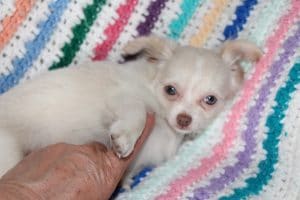 prettiest blue-green eyes!!
New photo of Miranda
And this is Marcus- a male long coat white with cream spots…cute face!  SOLD 
  

Marcus 
And this handsome, rare colored boy is Mickie!

SOLD

 
<7 week photo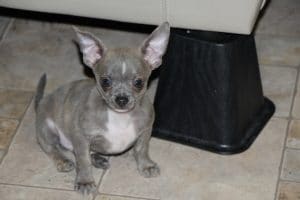 Mickie  $700
If you are looking to add some rare-colored genetics to your breeding program, or would just love to have a very different colored Chihuahua baby…you must consider one of these babies!  Very healthy, and parents have the very best personalities…such people-friendly and loving dogs~
Tootsie and Suede have 3 beautiful girls, born Feb. 21  Two available at this time…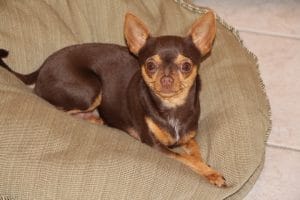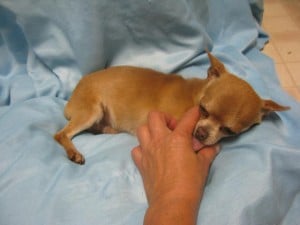 Tootsie & Suede (parents)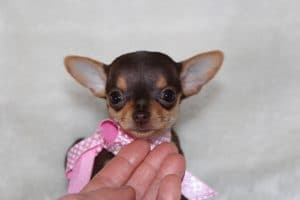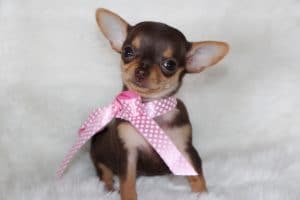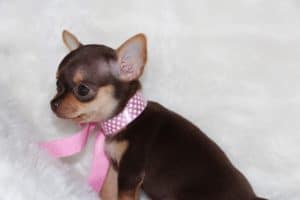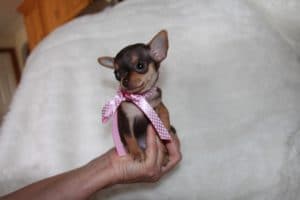 Trixie- Teacup
New photos: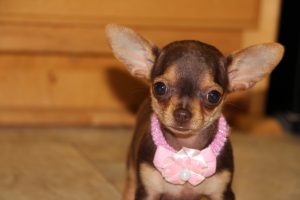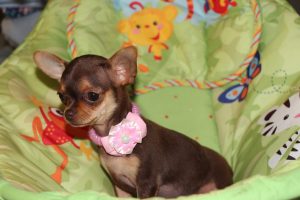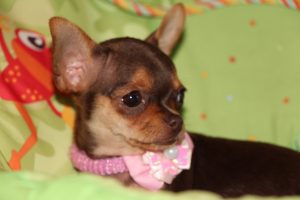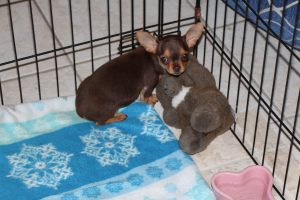 Trixie-Chocolate/tan  girl- $750
Trudy: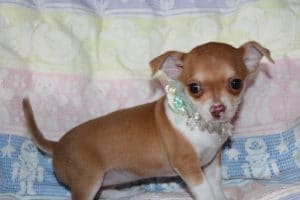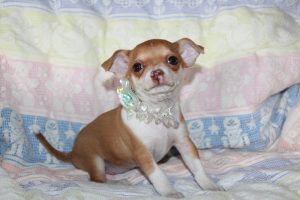 Trudy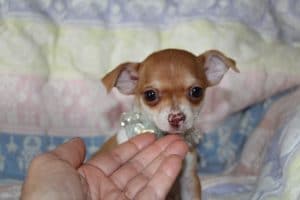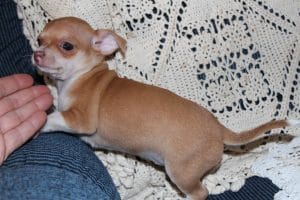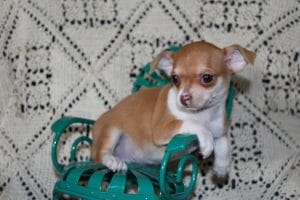 Red fawn/white girl- $550    TRUDY
Some photos of  past puppies:
Jubilee- Stunning chocolate-blue (known as "lavender" in some breeds). This is a hard to find color, and is just beautiful! 
Jubilee is TAKEN, and with her new family.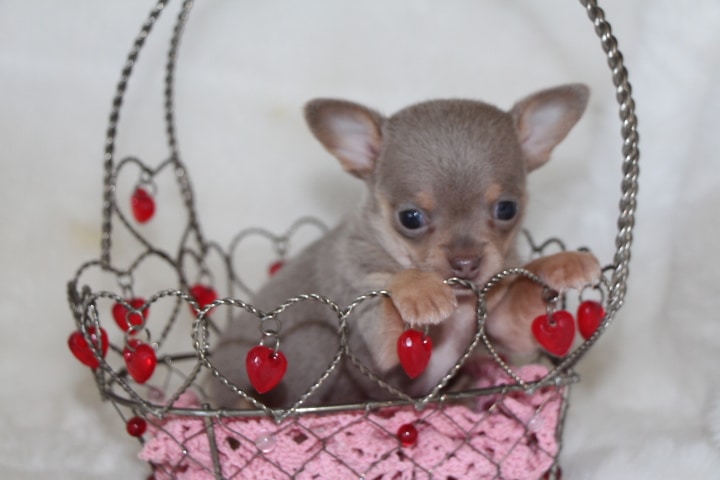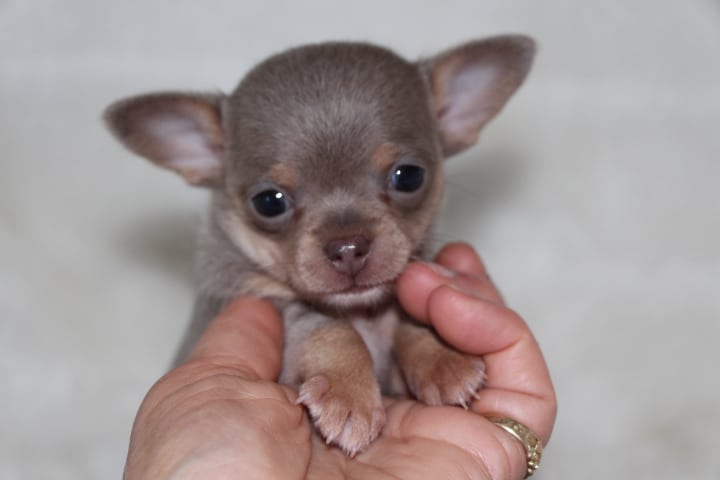 TAFFY- gorgeous chocolate-sabled fawn.  
TAFFY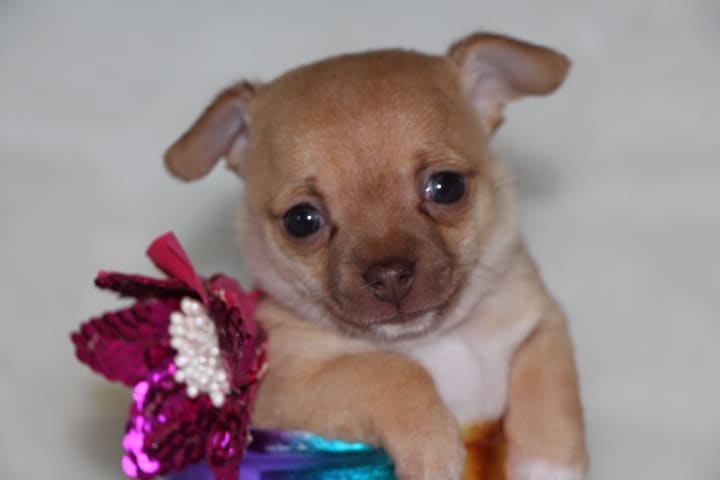 Baby photo about 5 weeks
  TAFFY — stayed with us!
We have happy, social and LOVING dogs….everyone gets along in our family 🙂